K·Black Hole, building a sustainable business model
based on blockchain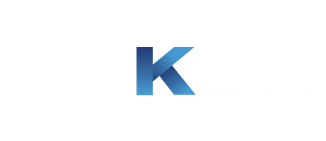 About
The K·Black Hole project is being jointly promoted by KOBEA GROUP in KOREA, a domestic blockchain service company, and related cryptocurrency exchanges and various companies. The core goal of the project is to establish a sustainable business model based on blockchain through partnerships with various companies.
Kobea Group, based in Korea, will provide the following businesses and services by utilizing blockchain with various global companies at home and abroad. The expected.
GENERAL EXCHANGE (UZNEX)
UZNEX is as a global cryptocurrency exchange. It supports easy and fast cryptocurrency purchases through fiat currencies and credit card payments.
FUTURES EXCHANGE
An exchange specialized in cryptocurrency margin trading that supports up to 100x leverage in the global market based in Korea. We plan to provide trading details of professional traders, real-time chatting, and multilingual consultation services.
STOCK EXCHANGE
Token exchange in cooperation with global exchanges including Korea.
Industry Trends
Future of blockchain
According to Coin telegraph, a media specializing in cryptocurrency and blockchain, market research firm Global Market Insight, inc. expects the global blockchain technology market to reach $16 billion by 2024, about KRW 19 trillion.
This market growth continues as companies in various industries, led by financial companies, are gradually introducing blockchain technology as it enables internal process efficiency using blockchain, simplification of customer authentication process, and ease of data utilization. So, it is expected to increase.
The changing e-commerce market
According to e-Marketer, which provides market research services, the market size reached $ 4.89 trillion in 2021 and is expected to reach $7,385 trillion in 2025. post During the pandemic, e-commerce markets around the world showed an overall uptrend, It is expected to continue to increase significantly over the next few years.
UZNEX, a general exchange operated by KOBEA Group LLC (in Uzbekistan), a subsidiary of KOBEA Group LTD (in Korea), plans to lead the expansion of the Crypto Asset Economy system to the global market.
Data center
Mining City
In line with the regulations and laws of Korea and other countries around the world, we plan to establish a data center (DC), a cryptocurrency mining pool, and launch a cloud mining service.
Payment and Settlement of Digital Assets
Crypto Asset Bank
Crypto Asset Bank (CAB) provides online financial services that act as a global digital asset bank based on a strong security system.
Virtual Bank
Virtual Bank provides virtual accounts, simple cash payments, and mobile kiosk services for the use of cryptocurrency in the real economy and expansion of usage.
Blockchain technology development and fintech
Blockchain Project
Plans to develop and support private blockchain for development of blockchain and financial ecosystem, cryptocurrency wallet development, service for FATF and AML policy compliance, and decentralized identity (DID) service for non-face-to-face digital financial activities. is.
Mobile communication technology
National Mobile Network Project
As a project for building mobile network infrastructure, mobile communication network infrastructure is a core technology of future ICT that will lead the digital economy.
Gene
My Genome Project
We provide a global platform that provides a service that allows you to easily understand your information through an application (APP) based on human genome data.
Education
Educational Platform
Responsible for systematic learning and education support to achieve continuous improvement in English and learning education level. You can efficiently manage and utilize individual education data by recording education courses, education completion information, etc. in the blockchain.
Vehicle
Vehicle management platform
To utilize blockchain throughout the automotive industry, including vehicles and parts, to support market fraud prevention and transparency.
Supply chain
Halal Food Supply
By block chaining the main processes of the halal food supply chain, smart phone apps or we provide a service to check halal certification through a web page.
Mission
The K·Black Hole project utilizes block chain technology such as data, network, information communication technology (ICT) and artificial intelligence, which are the core elements of the 4th industrial revolution, to create a virtuous cycle ecosystem, and through its own cryptocurrency, KBH Token, which is a means of transaction in the future digital economy, it aims to create new value in connection with the aforementioned industries. Based on advanced blockchain technology at home and abroad, we want to contribute to the expansion of economic exchanges between Korea and the global market.
Securing domestic technological competitiveness by promoting overseas expansion of domestic and foreign blockchain companies
Performing a central role in linking domestic and international blockchain industry-university expertise
Building a global digital economy platform by applying blockchain, the core technology of the 4th industrial revolution
Providing comprehensive technical advice on the 4th industrial development policy of each country
Promotion of global win-win prosperity through increased material and human exchanges
Discovery of global cooperation projects in other adjacent industries through this project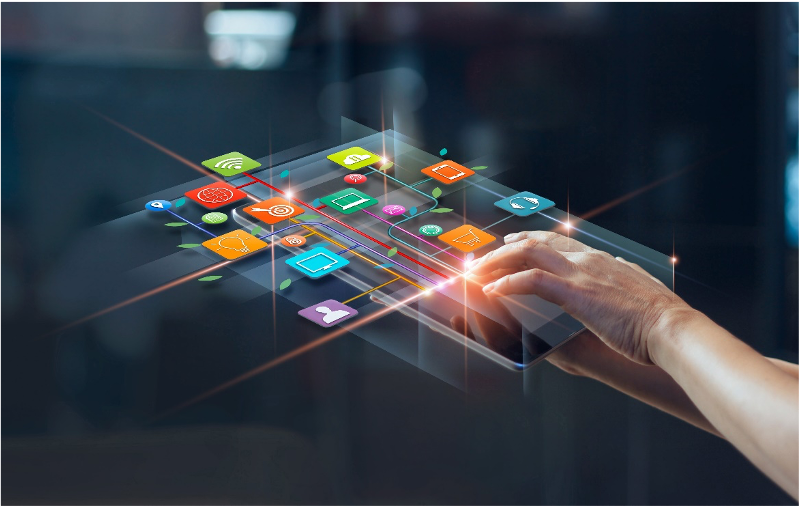 K-Black Hole architecture
K·Black Hole is largely composed of application service layer, service layer, and core layer. Based on the blockchain technology, which has the characteristics of data transparency, security, and stability, it will be organically linked with various services to operate.
Applications service
Layer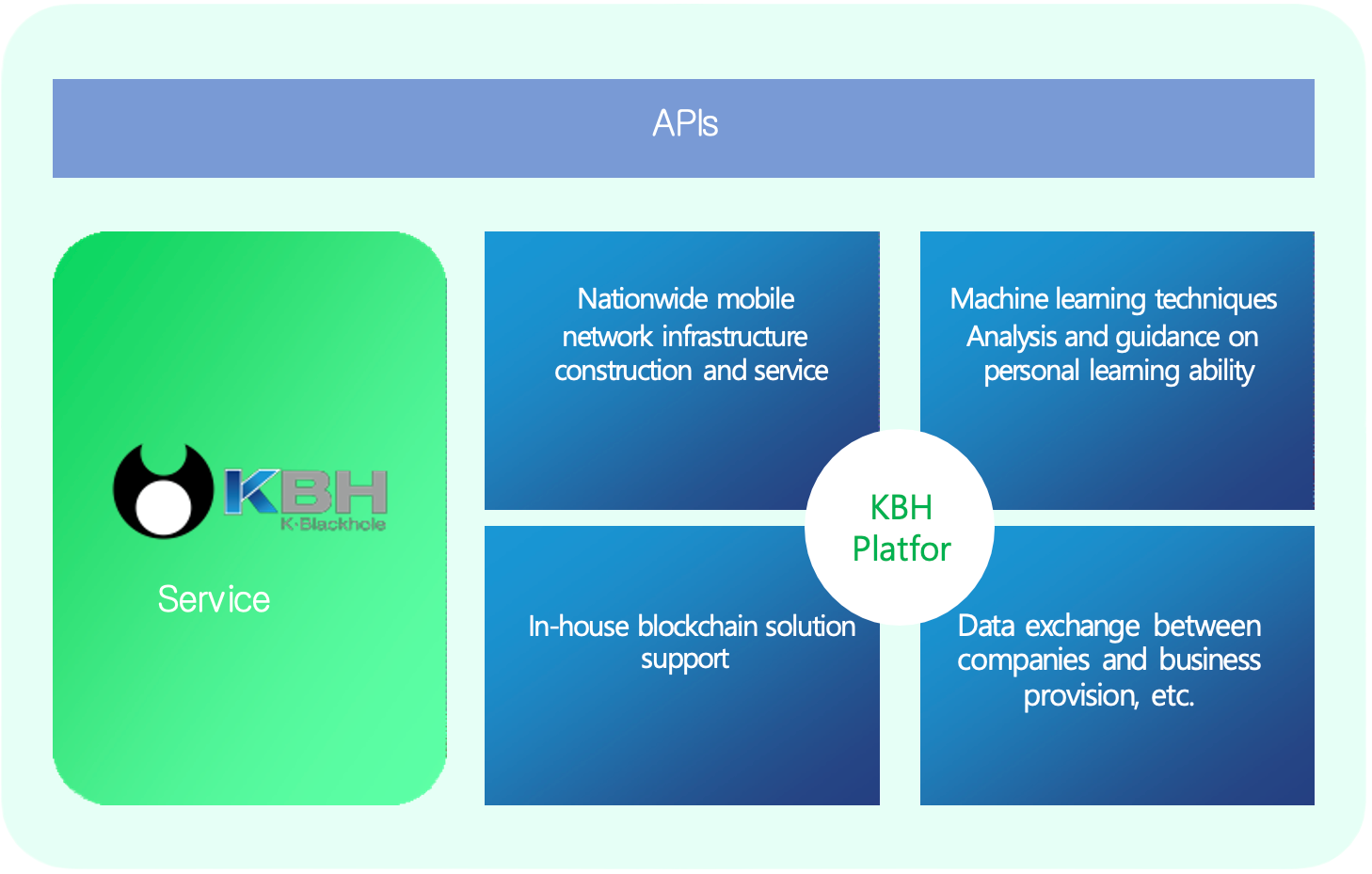 Application service layer
The application service layer is the layer that runs the services provided by K·Black Hole. DApps (Decentralized Applications) of companies active in various fields such as payment, finance, vehicle, supply chain, and education will be operated. Users can easily and conveniently access the blockchain through this application service layer, Crypto Asset trading service UZNEX for cryptocurrency trading, KBH Wallet for digital asset exchange, cloud mining service Mining City, online financial service Crypto Asset Bank (CAB), virtual account, virtual bank for easy cash support service, and DID service for non-face-to-face digital financial activities.
Service layer
It is the most core layer that composes the K·Black Hole and plays a role in connecting the application service layer and the core layer. Since API (Application Programming Interface) is supported to enable access to the K·Black Hole platform and blockchain network, many new companies and services can easily participate in the ecosystem in the form of DApps in the future. Data collected by multiple services in the application service layer can be analyzed and learned using machine learning technology, and new values can be proposed or predicted based on the learned content. In addition, we plan to continue developing and commercializing the platform through data exchange and business support between our own blockchain services and companies.
Core layer
The core layer is responsible for transparently storing and managing data generated by the K·Blackhole platform and services. By attaching importance to the data generated by users, general data is stored in the existing database (DB). Important information that can be disclosed, such as authentication information and payment information, is stored in an on-chain blockchain network that cannot be forged or tampered with, and information that cannot be disclosed, such as personal information, is stored separately in an off-chain blockchain network. Initially, K·Black Hole utilizes the Ethereum blockchain network and distributed file system (IPFS), and plans to operate its own blockchain network through the development of its own mainnet or sidechain in the future.
Service
UZNEX
UZNEX is a global cryptocurrency exchange where you can easily and quickly purchase cryptocurrency through fiat currency transactions and credit cards, and a variety of services that will satisfy both beginners and professional investors will be released.
Futures Coin Exchange
Margin trading can be expected to be highly efficient even with small capital, and unlike spot trading, it is also popular as a risk hedging tool because it can generate profits even in a declining market. Such margin trading requires wise judgment and strategy because 'high risk high return' exists. The Futures Coin Exchange is a margin-specialized exchange with up to 100x leverage. It provides transparent trading details and strategies of highly profitable professional traders on a daily, weekly, and monthly basis for new users with no experience, and operates 24 hours a day, 365 days a year. We operate a customer center to provide user convenience and an optimized environment.
Securities Coin Exchange
Securities coin exchanges organize and support specialized task forces (TASK FORCE) such as KOBEA, EMURGO, and IBH for legal Security Token Offering (STO).
Quant Trading
Quant trading is algorithm trading combined with artificial intelligence, which means trading through quantitative analysis techniques using mathematical models. UZNEX's quant trading will provide an ecosystem system that can produce fair results and an environment where anyone can start trading easily and conveniently.
Data Center
The Bitcoin Data Center, which is being planned by Kobea Group, aims to become a global top 10 mining pool by steadily increasing its scale. A certain amount of TH/s plans to launch a cloud mining service so that ordinary users can easily do bitcoin mining.
Data Center
The Bitcoin Data Center, which is being planned by Kobea Group, aims to become a global top 10 mining pool by steadily increasing its scale. A certain amount of TH/s plans to launch a cloud mining service so that ordinary users can easily do bitcoin mining. Cloud mining is a Bitcoin mining process that utilizes remote data centers for shared processing power. Cloud mining service allows users to easily mine cryptocurrencies such as Bitcoin or Ethereum without having to manage their own hardware.
Crypto Asset Bank (CAB)
Crypto Asset Bank aims to be a global digital asset bank and has built a strong security system to safely store users' investment deposits. Crypto Asset Bank performs the following roles:
The business model of the same concept as the main services provided by existing banks is combined with the cryptocurrency exchange. By providing through Currency In/Out connection, relatively high financial accessibility has been secured.
Exchange
It is possible to exchange with stable coins of various countries such as Tether (USDT), and lower transaction fees and faster transaction processing compared to existing banks.
Withdrawals
IProvides deposit and withdrawal of digital assets, confirmation of transaction details, and notification services. You can view all your assets with just one click.
Investment
We provide cryptocurrency investment services that anyone can use easily and conveniently. Loan credit transactions and mortgage loan submissions are entirely blockchainized to provide paperless-free. You can proceed with the loan through the door-to-door process.
Transaction banking
A wide range of integrated fund management services are available, including fund management, payment and settlement, trade finance, foreign exchange, risk management, financial market transaction advisory, and trust.
Virtual Bank
Virtual Bank provides the following main services, and synergistic effects can be expected in many areas with the Crypto Asset Bank (CAB) service described above.
Virtual Account service
It is a service that provides a dedicated virtual account for transfer that organizations or companies with numerous customers can grant to their customers. Direct contracts and blockchain-based virtual account issuance system ensure transaction stability, and real-time transaction processing enables quick payment as deposit history, the one who is ordering, and depositor information can be checked immediately.
Easy cash payment
Support simple payment based on account with simple confirmation. After initial account registration, users can complete the payment by verifying a simple Personal Identification Number (PIN) code, which is a personal identification number. It's very easy because it doesn't require any additional installation programs, certification processes, or certificates. In addition, a microprocessor, operating system, and smart card with built-in non-volatile memory are used as a means of payment (off-line and on-line payment of digital assets, overseas remittance, ATM machine, etc.) Plastic, Mobile) will be provided.
Mobile Kiosk Service
The mobile kiosk service is a mobile POS system that adopts a turnkey solution from ordering using QR codes and applications to sales management.
Advantages
- Reasonable consumption through linking with a bank account.
- Order & payment through mobile or tablet instead of existing POS
- Scan through QR code reading on table or POS
Goal client
- Payment brand, independent of international brands but convenient service
- Financial institutions to expand cost-effective cashless infrastructure
- Merchants that attract customers through royalties and correct/convenient payments
Expectation
- Transparent tax collection through revenue reports
- Reduced credit defaulters and overspending
- Reduce manpower costs and prevent wrong orders
- Reduced cost of existing POS implementation
- Improved marketing tools based on location and transaction data s
Blockchain Project
The Blockchain Project provides the following solutions to countries and businesses for the development of blockchain and financial ecosystem. We plan to develop and support private blockchain and cryptocurrency wallet development for blockchain and financial ecosystem development, services for FATF and AML policy compliance, and decentralized identity (DID) services for non-face-to-face digital financial activities.
Decentralized Identity (DID)
It is a blockchain-based identity verification system to increase users' financial accessibility and convenience. It is a distributed ID service that supports users to manage and utilize their own identity information. Through distributed ID technology, users can receive resident registration abstracts and various certificates online without going directly to public institutions. It can be used drastically.
Whitelist DB operation
An effective and economical whitelist database to meet requirements such as anti-money laundering (AML), terrorist financing (CFT), and customer identification (KYC) in accordance with FATF guidelines for cryptocurrency transactions (DB) solutions. DB construction is collected and built through the following process, and based on the collected identity and blockchain address, money laundering and terrorist financing are prevented.
Citizenship – Confirmation of residents of 11 Non-Cooperative Countries (NCCT) such as North Korea, Iran, and Iraq
Residency – Enter user identity information such as account information, nationality, date of birth, place of residence, etc.
Document – Upload ID information that can prove yourself, such as passport and driver's license
Certification – Verification and validation of user identity based on submitted information
DB Registration – After encrypting registration information and registering in the whitelist DB, share it with each contracted organization and company
National Mobile Network Project
The National Mobile Network Project is a project to build a nationwide mobile network infrastructure and has the above Project Financing structure.
Business concept
- Construction of nationwide mobile network infrastructure.
Background
- Mobile network infrastructure is the most important 'digital economy facilitator'.
- We prevent 'outflow of national wealth' with our own national mobile communication network.
Purpose
- Avoid redundancy and overinvestment.
- Create high-quality new technical jobs.
Business scale
- Expected investment size: Preliminary research is required.
- Existence of investment candidates for Public Private Partnership.
- Mobile communication network design and implementation period 18 months (including 3 months of preliminary research)
Next step
- Delegation of preliminary research and funding activities
My Genome Project
MyGenomeBox is the world's first genome information-based open platform. Through the 'DNA App Store' technology, which was selected as one of the world's top 10 innovative technologies, individuals can safely store their genome information and use the stored information steadily and continuously through various applications. Through this, MyGenomeBox's technology overcomes the limitations of current personal genome data, which ends in one-time information, and provides a platform service to safely store your genome data and make it easy to use anytime, anywhere. In addition, it connects various partners and users in the genome field to build a sharing economy ecosystem for the genome industry.
Blockchain on Bigdata (BOB)
The development of artificial intelligence presents an efficient management method for self-development and learning in education. By linking education and technology to spread convergence education, we can lead future education. Through K Black Hole's education platform, you can design personalized learning guidance after collecting and analyzing learning data, such as what students know and don't know and what subjects and fields, they are capable of. Through the results of periodic tests and assignments, we analyze problems or areas that are lacking a lot, and recommend textbooks and education curriculums suitable for the area. All data such as learning data, completion records, and test results generated during the training process is blockchain-based. It is safely stored on the B.O.B platform, and you can easily prove your educational materials such as transcripts, graduation certificates, and pass certificates. In addition, we are planning to open a blockchain technology specialized curriculum by opening a national university blockchain department to nurture blockchain experts.
Vehicle Management Platform
We provide a blockchain-based vehicle management platform service to improve user experience and maintain the value of vehicles and parts. In the existing automobile industry, it took a lot of time and effort to check the activation and service history of each vehicle and parts. In order to solve this problem, we plan to secure a faster and more efficient vehicle management and certification process by participating in a single network with partners from the dispersed automotive industry. Starting with the registration of vehicles and parts, the network between various partners such as repair shops, agencies, and distributors prevents forgery and alteration of vehicle and parts information through a blockchain-based vehicle management platform, providing high reliability for authenticity and vehicle history. can be obtained. This prevents market fraud, thereby maintaining a stable economic balance in the automotive industry.
Existing halal certification is issued in the form of a general document, and since the certification logo is marked on the packaging, anyone can easily counterfeit it if they want to, so there are limitations such as the validity management problem of certification. To solve this problem, we plan to build and provide the entire process of halal certification processing, issuance, and verification as a blockchain-based CAM (Crypto Asset Management) system. Consumers at the final stage can check the history of the relevant halal food through a simple QR code scan, and can also check the follow-up management status required after authentication, such as expiration date and product packaging. s
Token
The K Black Hole Coin (KBH), an independent cryptocurrency issued by the K Black Hole Project, can be used for the various services described above, and will continue to expand its use through agreements with companies. In addition, we plan to support Atomic Swap so that even if existing companies have established business models using cryptocurrency, cross-use is possible.
Atomic Swap, also called 'Coin Swap', serves as a kind of bridge where cryptocurrencies that exist in other networks can be directly exchanged without going through an exchange. Through this, it is possible to naturally attract more users by sharing existing services operated on different blockchain platforms, and to secure token liquidity.
Token supply conditions for users are different for each platform and service operator, and in some cases, only use and access are possible. This is because the K·Black Hole project does not provide a single service, but a variety of services from multiple companies
The basic information of the token is as follows.
| | |
| --- | --- |
| token designation | K·Black Hole Coin |
| token symbol | KBH |
| Technology base | Ethereum (ETH) ERC-20 |
| total issuance | 4,000,000,000 (4 billion KBH) |
The token issuance plan and lock-up information are as follows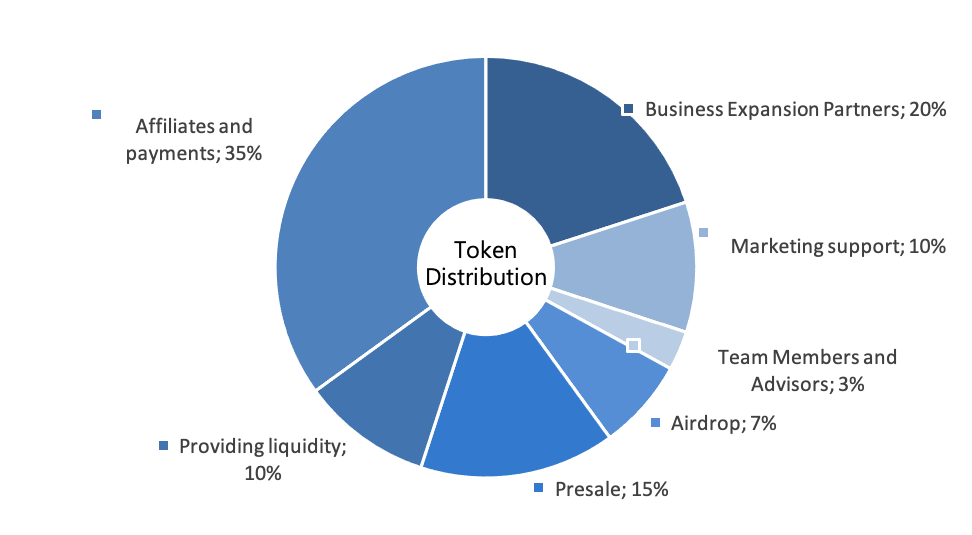 | | |
| --- | --- |
| Affiliates and payments; (35%) | Lock release by agreement at the time of agreement exchange and agreement company payment. |
| Business expand Partners (20%) | When the project is confirmed, the lock is unlocked when the quantity is distributed according to the contract conditions. |
| Marketing support (10%) | Cost support during marketing work and distribution of ratio and release of lock according to expansion business when expanding business. |
| Team members and advisors (3%) | Team member 1.5% / Advisor 1.5%, unlock 10% monthly after 2 years. |
| Airdrop (7%) | Compensation for marketing companies, pre-sale airdrops, airdrop volume for user activation. |
| Presale (15%) | 10% unlock per month after 6 months from listing. |
| Provide liquidity (10%) | Deposit volume upon listing and reserve volume for market stabilization. |
The plan for using the funds is as follows:
| | |
| --- | --- |
| Service operation and maintenance (30%) | Use of Funds for Project Services Operation and Maintenance |
| Licensing (25%) | Used as various license fees |
| Platform development; (25%) | Use of platform development funds to support various services |
| Content expansion and promotion; (13%) | Use of funds to expand and promote project content |
| Marketing (7%) | Use of funds for project marketing agreements |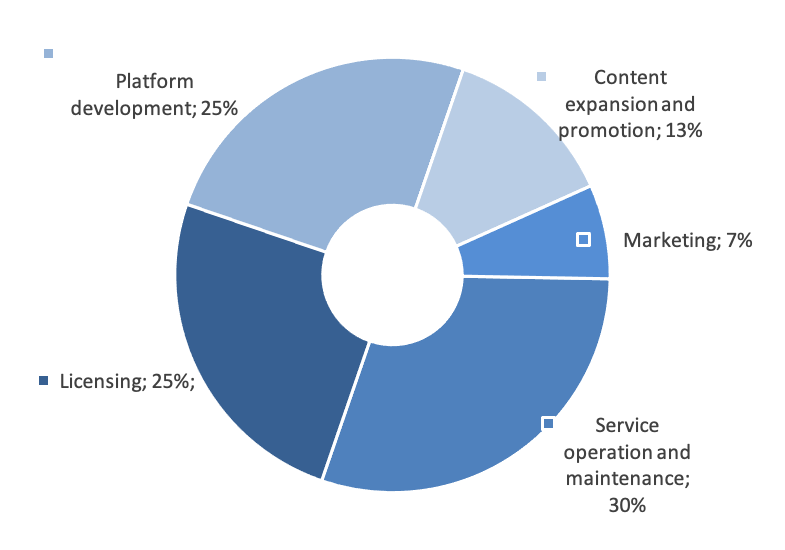 2023
1 Q
UZNEX Crypto Card Launching
3 Q
Future Coin Exchange Launching Data Center
4 Q
Launching My Genome Projec
2024
1 Q
Launching Digital bank
2 Q
Launching Block Chain
Project Launching Virtual bank
3 Q
Launching Security Token Exchange
Team
KOBEA GROUP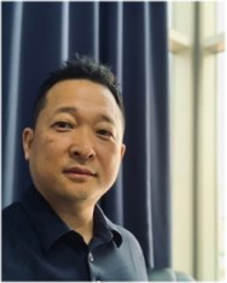 Charles Lee
CEO / Chairman
Current Korea Institute for Competence Development and Evaluation Chairman
Current Chairman of Korea Block Chain Entrepreneurs Association
Multicultural TV CEO
LG Fashion Head of Marketing
LG Telecom Marketing Division
Random House Korea Marketing Director
L evi Strauss Korea
Unilever Korea
F -rench Chamber of commerce and industries
AIESEC Korean Committee chairman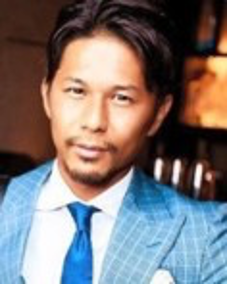 Ishida Shogo
Kobea Group Board Director
Co-CEO of EMURGO Middle East and & Africa
CEO, QRC Group
CEO and Founder, BPM Ltd
Marketing Director, Quanta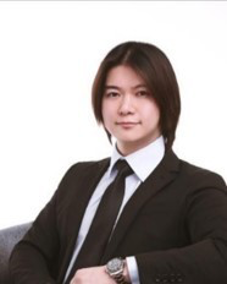 Takayama Norihisa
Kobea Group Board Director
CMO, Ondex
Founder, Le Chiffre Capital Ltd
General Manager, RGF HR Agent Hong Kong Ltd
Jong-Wook Kim
Vice President of Kobea Data
Dow D&C Co., Ltd. CEO
Sejong IBC CEO
Suhyup Bank investment advisor
Gimpo-si, Gyeonggi-do, urban renewal project advisor
Korea housing association Public Relations
Implementation of KB real estate trust maintenance project coordinator
Poonglim Industry Co., Ltd. Development Business Manager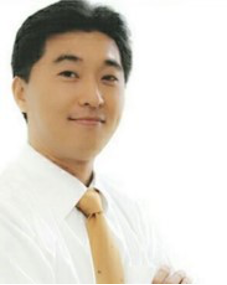 Jong-Won Kim
Vice President of Korea Blockchain Entrepreneurs Association Vice President of Korea- C IS Entrepreneurs Association
Maven Education CEO
Pagoda Foreign Language Institute ledger
KOBEA GROUP UZNEX Team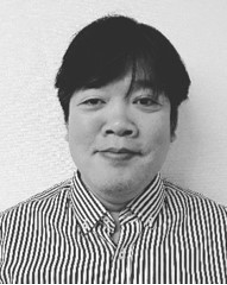 Jung-Han Gwon
Technical Leader
Expertise in blockchain
Exchange core
Exchange matching engine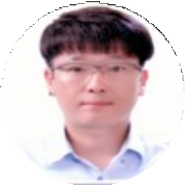 Kyung-Sup Lee
Project planning & coordination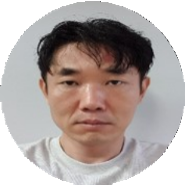 Ju-Heung Lee
Exchange design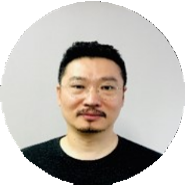 Jung-Min Park
UI/UX designer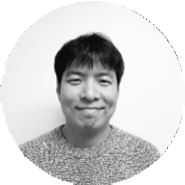 Yong-Kyu Park
Expertise in exchange daemon /API design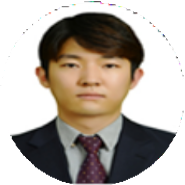 Suk-Tae Yun
API development
Dong-Wook Jeon
Front end part leader/ Mobile development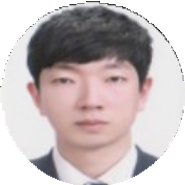 Gwang-Jung Heo
Mobile development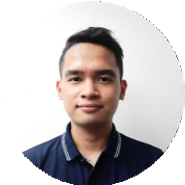 Nino Villaflor
JavaScript, HTML5 development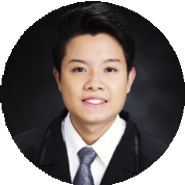 Ramce Concepcion
JavaScript, HTML5 development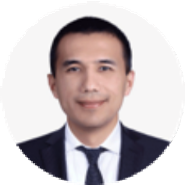 Khavdarov Sarvar
CS Manager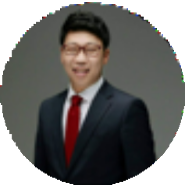 Kyoung-Min Cho
CRM Manager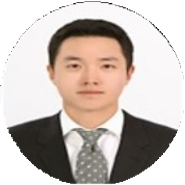 Hui-Man Jang
Operation Manager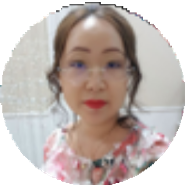 Aleksandra Son
CS service
KOBEA GROUP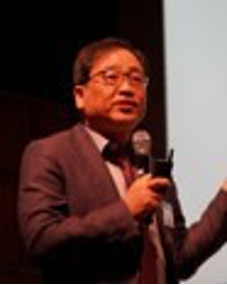 Sung-Joon Park
Blockchain Senior Advisor
Dongguk University Graduate School of International Information Security Blockchain Research Center Director
BC Cure Co. , Ltd. CEO
Korea Internet & Security Agency (KISA) Basic Technology Team Leader
TTA Blockchain Sector National Standard expert committee
Seoul Blockchain advisor...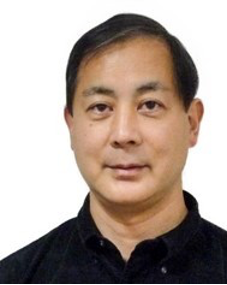 Yuji Akaba
Kobea Group Representative Committee Advisor
Shareholder and an advisor of Infinity Blockchain Holdings based in Singapore
Managing Director, Breakthrough Partners of Infinity Blockchain LAB
Partner at McKinsey & Company, spending 14 years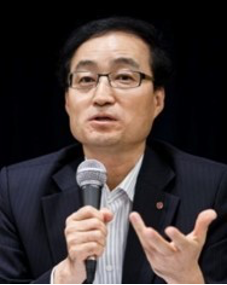 Se-Yong Roh
Advisor
Union Mobile CEO
LG Electronics Executive Director
LG U+ Executive Director
LG Electronics Executive Director
Elynet CEO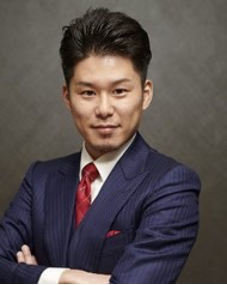 Ken Kodama
Kobea Group Representative Committee Advisor
Founder, EMURGO
Certified financial planner - provided life planning consultation and financial products
Embarked on the Cardano project with Michael Parsons and Charles Hoskinson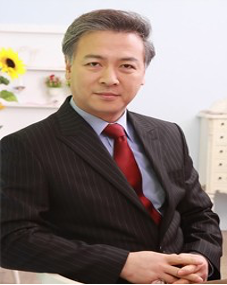 Eui-Sig Yang
Advisor
AMFOC Organizing Committee Chairman
Asia Model Festival Organizing Committee Chairman
Seokyeong University Graduate School visiting professor
Seokyeong University Model Acting Major professor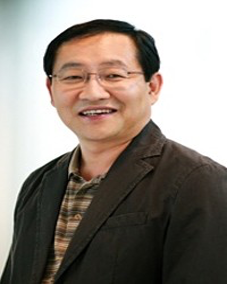 Dae-Hea Ko
Advisor
Kotop Media representative
Seoul National University Bachelor of Business Administration (BBA)
Seoul National University Master of Business Administration (MBA)
Full-time KORTOP Media CEO
Head of Aura Media producer
Olive9 full time CEO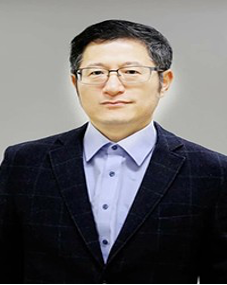 Sang-Cheol Shin
Advisor
EDGC CEO
EDGC Co-CEO
Mygenomebox CEO CEO
Incheon National University Industrial-Academic Cooperation Committee Industrial- Academic Cooperation Committee
Yonsei University Cultural Design Management Major development committee
Gyeonggi-do Skating Federation Chairman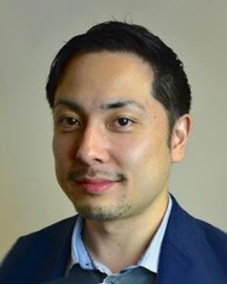 Hiroyuki Enomoto
KOBEA GROUP Representative Committee Advisor
Founder, Infinity Blockchain Holdings Pte Ltd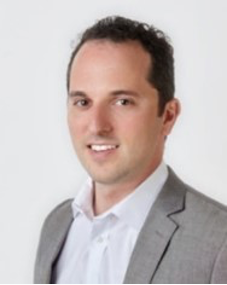 Igor Telyatnikov
KOBEA STO Advisory Committee
Co-Founder, President & Chief Operating Officer. AlphaPoint Corporation
Managing Director of Cvetlo
LiftDNA , a digital ad exchange platform focused on managing online publishe . OpenX.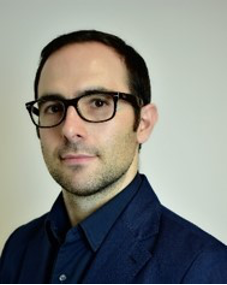 Adam Vaziri
KOBEA STO Advisory Committee
Blockchain lawyer.
Chairman, QRC.
CEO, Blockpass IDN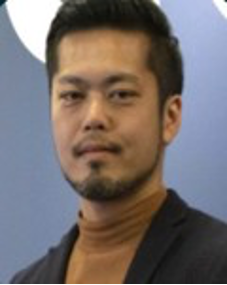 Takahiro Hoshi
KOBEA GROUP Advisory Committee
Manager, EMURGO
Product Launch and Business Development, Recruit Jobs
Program Manager, NTT Data Getronics
Partner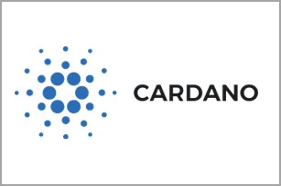 CARDANO
The 9th (Coin market cap) ADA coin worldwide as of 2022.12 is a 3rd generation public blockchain and is completely open source. Cardano is our partner in these large-scale projects.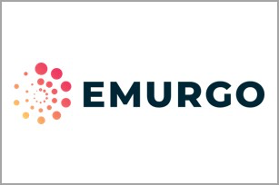 EMURGO
Emergo, a top-notch accelerator and venture capital in the blockchain and crypto industries as well as the Cardano ecosystem, is our strategic partner.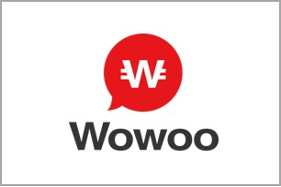 Wowoo
Wowoo Exchange in Singapore is our strategic partner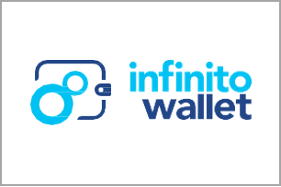 Infinito Wallet
Infinito Wallet, selected as the Binancedex service wallet, is our technical partner.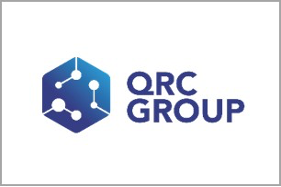 QRC GROUP
It is our partner in blockchain and RegTech related investment, technology and service support
© 2022 KBH. All Rights Reserved.